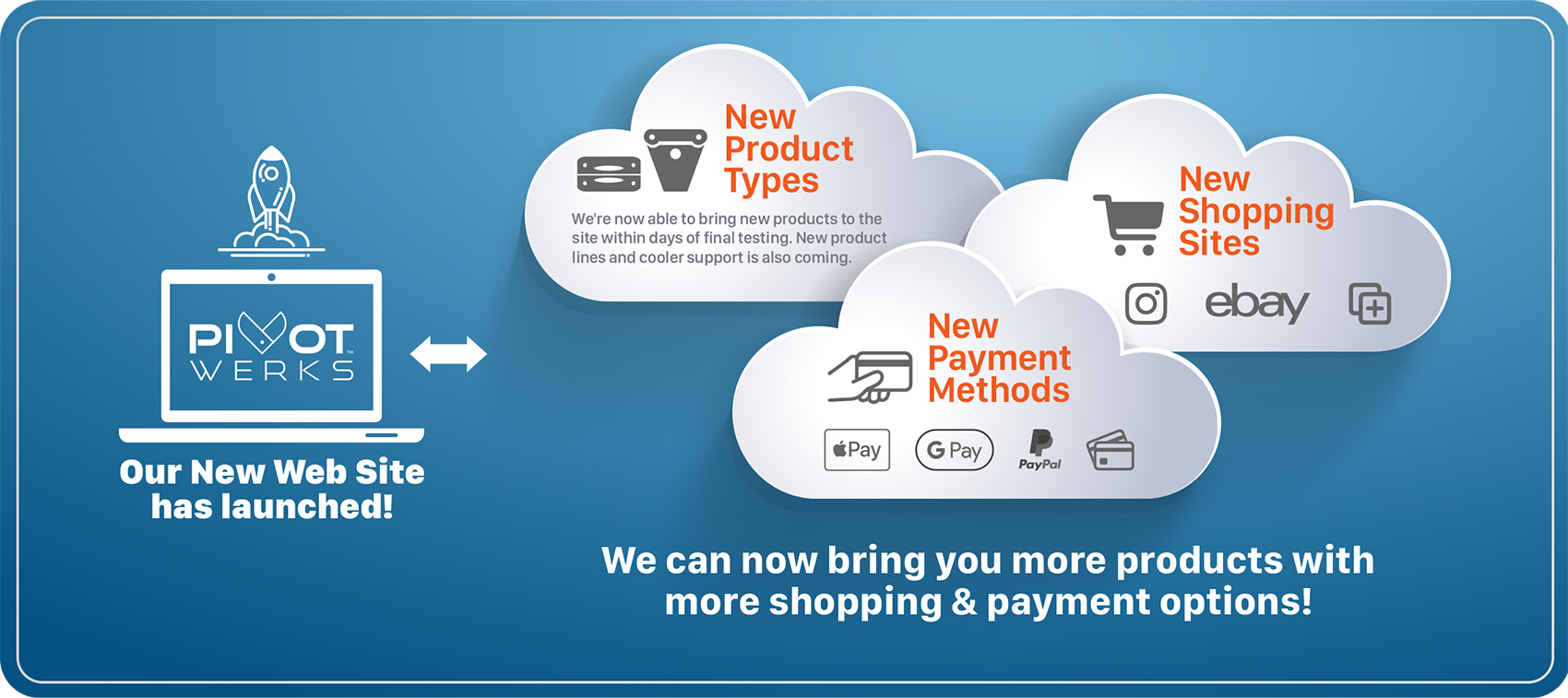 It's been a long time coming but we were finally able to devote some time to building a whole new site on a whole new platform and its glorious! Well for us it is anyway...
What's so new about it anyway?
Pretty much everything to be honest, a whole new site on a whole new platform. Where the old site only allowed us to offer a single payment type, PayPal, we can now offer customers lots of way to pay from ApplePay to GooglePay to different card types making it as easy as possible to get in and out with the parts you need. We're also now integrated with other platforms like EBAY and Instagram and will be adding others soon giving our customers wide range of options.
Bring on the new products!
Where the old site made it very difficult to add new stuff, with the new platform we're now able to bring new products to the site within days of final testing being complete, stay tuned for many new NeverBreak Parts coming out in the next few weeks that address the many inquiries from customers, and yes I'm talking to all you who asked about Coleman cooler parts.
Thanks for all the support and as always hit us up if you need something you can't find, we love making custom parts and may have made what you need already for someone else...